Picture in Picture Depositions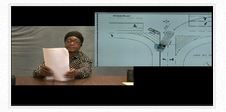 Boggs MultiMedia….providing court reporting, video depositions and video conference deposition services in Alabama since 1985. From the early VHS tapes to miniDV to true digital HD, we keep abreast of the cutting edge technology in the video and film industry. All video depositions are digital, no analog tapes. Audio is from wired lapel mics and mixed for perfect audio levels of witness and attorneys. All video recordings are directly to the hard drive in the camera meaning no stopping the deposition every hour for tape changes. We offer in-house video 2 text synchronization services as a DVT Transcript with output options to DVD or USB 3.0 flash drive.
Boggs Reporting & Video offers traditional video services such as commercials, green screen, YouTube and Facebook videos.
HD Digital Camera
Output to any format – .mpg .mp4 .avi
Two Camera Shot
Witness
Attorney
Picture in Picture
Witness
Exhibits
Video 2 Text Synchronization
Output as Digital Video Transcript (DVT)